About Virginstow Village
Detailed information about the Village and its History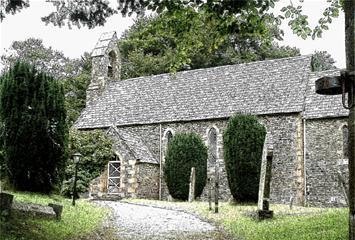 The Church of St Bridget's is a major part of the Village centre there being only one road passing through the village. The church contains some nice stained glass windows. The current church build was started 1851 but there are a few artifacts from the much earlier versions going back to the 17th Century. The font is about 12th Century. St Bridget's is part of the Diocese of Truro being one of only two churches in the diocese that are uniquely in the County of Devon and this does cause some "headaches" in Truro from time to time !.
Please contact the Parish Meeting Clerk if you wish to contact one of our village clergy
There are a wide variety of houses in the village itself some old and some new but blending in well with the surroundings. There are several footpaths that can be walked from the village and a short walk down the hill via the road will take you to the River Carey and it's Ford as well as sights of the old dissused railway line and road bridge. Wild life is abundant and at certain times of the year Orchids are common. See related article link on the right for more information.